2020-08-27
Why Is It so Important to Be Pre-Approved in the Homebuying Process?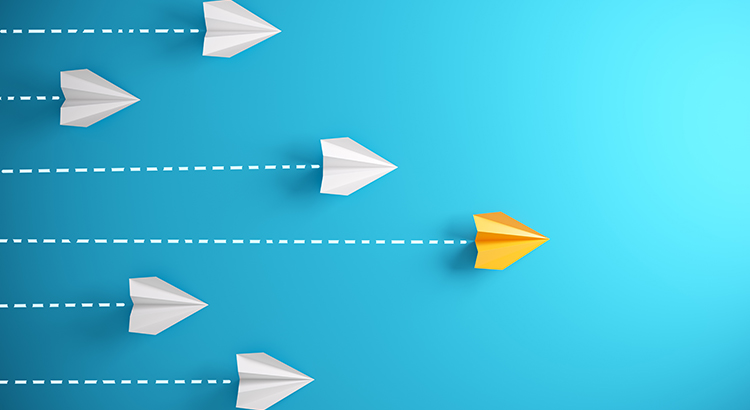 You may have heard that pre-approval is a great first step in the homebuying process. But why is it so important? When looking for a Sarasota home, the temptation to fall in love with a house that's outside your budget is very real. So, before you start shopping around, it's helpful to know your price range, what you're comfortable within a monthly mortgage payment, and ultimately how much money you can borrow for your loan. Pre-approval from a lender is the only way to do this.
According to a recent survey from realtor.com, many Sarasota buyers are making the mistake of skipping the pre-approval step in the homebuying process:
"Of over 2,000 active home shoppers who plan to purchase a home in the next 12 months, only 52% obtained a pre-approval letter before beginning their home search, which means nearly half of home buyers are missing this crucial piece of paperwork."
This paperwork (the pre-approval letter) shows sellers you're a qualified buyer, something that can really help you stand out from the crowd in the current ultra-competitive market.
How competitive is today's market? Extremely – especially among buyers.
With limited inventory, there are many more buyers than sellers right now, and that's fueling the competition. According to the National Association of Realtors (NAR), homes are receiving an average of 2.9 offers for sellers to negotiate, so bidding wars are heating up.
Pre-approval shows homeowners you're a serious buyer. It helps you stand out from the crowd if you get into a multiple-offer scenario, and these days, it's likely. When a seller knows you're qualified to buy the home, you're in a better position to potentially win the bidding war and land the home of your dreams.
Danielle Hale, Chief Economist for realtor.com notes:
"For 'a buyer in a competitive market, it's typically essential to have pre-approval done in order to submit an offer, so getting it done before you even look at homes is a smart move that will enable a buyer to move fast to put an offer in on the right home.'"
In addition, today's housing market is also changing from moment to moment. Interest rates are low, prices are going up, and lending institutions are regularly updating their standards. You're going to need guidance to navigate these waters, so it's important to have a team of professionals (a loan officer and a real estate agent) making sure you take the right steps along the way and can show your qualifications as a buyer at the time you find a home to purchase.
Bottom Line
In a competitive market with low inventory, a pre-approval letter is a game-changing piece of the homebuying process. If you're ready to buy this year, let's connect before you start searching for a home.
#SarasotaLiving #SarasotaLivingRealEstate #SarasotaRealEstate #RobertPaulPA #SellingSarasotaInShorts #LongboatKeyForSale #SiestaKeyForSale

Subscribe to RSS Feed
Welcome to our Blog!
2020-09-19
Is Now a Good Time to Move Sarasota?
2020-09-14
Two New Surveys Indicate Urban to Suburban Lean
2020-09-10
Sarasota Homebuyer Traffic Is on the Rise
2020-09-09
The Latest Unemployment Rate Fell to 8.4%
2020-09-08
Have You Ever Seen a Housing Market Like This?
2020-09-04
FSBO Millionaires Use Real Estate Agents
2020-09-03
Sarasota Homebuyer Demand Is Far Above Last Year's Pace
2020-09-02
How Will the Presidential Election Impact Sarasota Real Estate?
2020-09-01
It's Not Just About the Price of the Home
2020-08-31
Three Ways to Win in a Sarasota Home Buying Bidding War
2020-08-27
Why Is It so Important to Be Pre-Approved in the Homebuying Process?
2020-08-27
Here's how to know if you're ready to sell your Sarasota home!
2020-08-26
July 2020 Sarasota Housing Report
2020-08-26
Should You Buy an Existing Sarasota Home or New Sarasota Construction?
2020-08-25
Builders & Realtors Agree: Sarasota Real Estate Is Back
2020-08-24
The Top Reasons People Are Moving This Year
2020-08-21
How the Sarasota Housing Market Benefits with Uncertainty in the World
2020-08-21
Fix It Up Friday
2020-08-20
Forbearance Numbers Are Lower than Expected
2020-08-19
Just How Strong Is the Sarasota Housing Recovery?
2020-08-18
Sellers Are Returning to the Sarasota Housing Market
2020-08-18
Let It Go! 8 Seller Beliefs That No Longer Hold True Today!
2020-08-17
The Beginning of an Economic Recovery
2020-08-14
Florida's Single Family For-Sale Inventory Hits Record Low in 2Q
2020-08-13
Sarasota Homes Are More Affordable Right Now Than They Have Been in Years
Click here to see ALL articles.