2020-08-18
Sellers Are Returning to the Sarasota Housing Market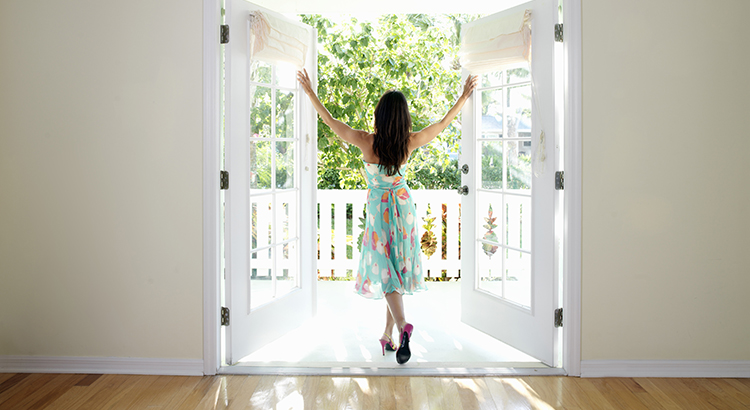 In today's housing market, it can be a big challenge for buyers to find homes to purchase, as the number of houses for sale is far below the current demand. Now, however, we're seeing sellers slowly starting to come back into the market, a bright spark for potential buyers. Javier Vivas, Director of Economic Research at realtor.com, explains:
"Seller confidence has been improving gradually after reaching its bottom in mid-April, and now it appears to have reached an important recovery milestone…After five long months, sellers are back in the housing market; while encouraging, the improvement to new listings is only the first step in the long road to solving low inventory issues keeping many buyers at bay."
Even with the number of homes coming into the Sarasota housing market, the available inventory is well below where it needs to be to satisfy buyer interest. The National Association of Realtors (NAR) reports:
"Total housing inventory at the end of June totaled 1.57 million units, up 1.3% from May, but still down 18.2% from one year ago (1.92 million). Unsold inventory sits at a 4.0-month supply at the current sales pace, down from both 4.8 months in May and from the 4.3-month figure recorded in June 2019."
Today, homes in Sarasota are selling faster than they're coming to market. That's why we only have inventory for 4 months at the current sales pace when in reality we need inventory for 6 months to keep up. But, as mentioned above, sellers are starting to return to the game. Realtor.com explains:
"The 'housing supply' component – which tracks growth of new listings – reached 101.7, up 4.9 points over the prior week, finally reaching the January growth baseline. The big milestone in new listings growth comes as seller sentiment continues to build momentum…After constant gradual improvements since mid-April, seller confidence appears to be reaching an important milestone. The temporary boost in new listings comes as the summer season replaces the typical spring homebuying season. More homes are entering the market than typical for this time of the year."
Why is this good for Sarasota sellers?
A good time to enter the housing market is when the competition in your area is low, meaning there are fewer sellers than interested buyers. You don't want to wait for all of the other homeowners to list their Sarasota houses before you do, providing more options for buyers to choose from. With sellers starting to get back into the market after five months of waiting, if you want to sell your house for the best possible price, now is a great time to do so.
Why is this good for Sarasota buyers?
It can be challenging to find a home in today's low-inventory environment. If more sellers are starting to put their houses up for sale, there will be more homes for you to choose from, providing a better opportunity to find the home of your dreams while taking advantage of the affordability that comes with historically low mortgage rates.
Bottom Line
While we still have a long way to go to catch up with the current demand, inventory is slowly starting to return to the market. If you're thinking of moving this year, let's connect today so you're ready to make your move when the home of your dreams comes up for sale.
#SarasotaLiving #SarasotaLivingRealEstate #SarasotaRealEstate #RobertPaulPA #SellingSarasotaInShorts #LongboatKeyForSale #SiestaKeyForSale

Subscribe to RSS Feed
Welcome to our Blog!
2020-09-19
Is Now a Good Time to Move Sarasota?
2020-09-14
Two New Surveys Indicate Urban to Suburban Lean
2020-09-10
Sarasota Homebuyer Traffic Is on the Rise
2020-09-09
The Latest Unemployment Rate Fell to 8.4%
2020-09-08
Have You Ever Seen a Housing Market Like This?
2020-09-04
FSBO Millionaires Use Real Estate Agents
2020-09-03
Sarasota Homebuyer Demand Is Far Above Last Year's Pace
2020-09-02
How Will the Presidential Election Impact Sarasota Real Estate?
2020-09-01
It's Not Just About the Price of the Home
2020-08-31
Three Ways to Win in a Sarasota Home Buying Bidding War
2020-08-27
Why Is It so Important to Be Pre-Approved in the Homebuying Process?
2020-08-27
Here's how to know if you're ready to sell your Sarasota home!
2020-08-26
July 2020 Sarasota Housing Report
2020-08-26
Should You Buy an Existing Sarasota Home or New Sarasota Construction?
2020-08-25
Builders & Realtors Agree: Sarasota Real Estate Is Back
2020-08-24
The Top Reasons People Are Moving This Year
2020-08-21
How the Sarasota Housing Market Benefits with Uncertainty in the World
2020-08-21
Fix It Up Friday
2020-08-20
Forbearance Numbers Are Lower than Expected
2020-08-19
Just How Strong Is the Sarasota Housing Recovery?
2020-08-18
Sellers Are Returning to the Sarasota Housing Market
2020-08-18
Let It Go! 8 Seller Beliefs That No Longer Hold True Today!
2020-08-17
The Beginning of an Economic Recovery
2020-08-14
Florida's Single Family For-Sale Inventory Hits Record Low in 2Q
2020-08-13
Sarasota Homes Are More Affordable Right Now Than They Have Been in Years
Click here to see ALL articles.