2020-08-05
Why Sarasota Homeowners Have Great Selling Power Today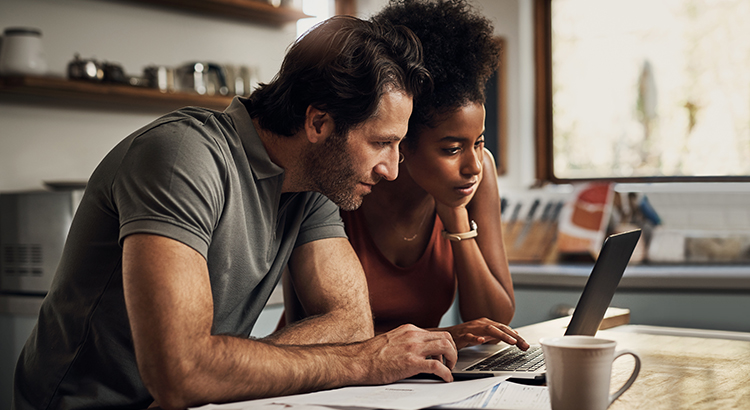 We're sitting in an optimal moment in time for Sarasota homeowners who are ready to sell their houses and make a move this year. Today's Sarasota homeowners are, on average, staying in their homes longer than they used to, and this is one factor driving increased homeowner equity. When equity grows, selling a house becomes increasingly desirable. Here's a breakdown of why it's a great time to capitalize on equity gain in today's market.
As average Sarasota homeowner tenure lengthens and home prices rise, equity, a form of forced savings, can be applied forward to the purchase of a new home. CoreLogic explains:
"Over the past 10 years, the equity position of homeowners has positively changed as a result of more than eight years of rising home prices. As the economy climbed out of the recession in the first quarter of 2010, 25.9% or 12.1 million homes were still underwater, compared to the first quarter of 2020 when the negative equity share was at 3.4%, or 1.8 million properties. Borrowers have seen an aggregate increase of $6.2 trillion in home equity since the first quarter of 2010 and the average homeowner has gained about $106,100 in equity."
Increasing equity is enabling many homeowners who are ready to sell their current houses today to sell for an increased profit, and then reinvest their earnings in a new home. According to the Q2 2020 U.S. Home Sales Report from ATTOM Data Solutions, in the second quarter of 2020:
"Home sellers nationwide realized a gain of $75,971 on the typical sale, up from the $66,500 in the first quarter of 2020 and from $65,250 in the second quarter of last year. The latest figure, based on median purchase and resale prices, marked yet another peak level of raw profits in the United States since the housing market began recovering from the Great Recession in 2012."
If you've been taking a closer look at your house recently and are thinking it might be time for you to make a move, determining your equity position is a great place to start. Understanding how much equity you've earned over time can be a key factor in helping you realize the potential profits in your real estate investment and move toward your next homeownership goal.
Bottom Line
With average home sale profits growing, it's a great time to leverage your equity and make a move, especially while the inventory of houses for sale and mortgage rates are historically low. If you're considering selling your house, let's connect today so you can better understand your home equity position and take one step closer to the home of your dreams.
Call or text me at 941-312-1108 or email me at Rob@SarasotaLiving.co so we can discuss your options!

Subscribe to RSS Feed
Welcome to our Blog!
2020-09-19
Is Now a Good Time to Move Sarasota?
2020-09-14
Two New Surveys Indicate Urban to Suburban Lean
2020-09-10
Sarasota Homebuyer Traffic Is on the Rise
2020-09-09
The Latest Unemployment Rate Fell to 8.4%
2020-09-08
Have You Ever Seen a Housing Market Like This?
2020-09-04
FSBO Millionaires Use Real Estate Agents
2020-09-03
Sarasota Homebuyer Demand Is Far Above Last Year's Pace
2020-09-02
How Will the Presidential Election Impact Sarasota Real Estate?
2020-09-01
It's Not Just About the Price of the Home
2020-08-31
Three Ways to Win in a Sarasota Home Buying Bidding War
2020-08-27
Why Is It so Important to Be Pre-Approved in the Homebuying Process?
2020-08-27
Here's how to know if you're ready to sell your Sarasota home!
2020-08-26
July 2020 Sarasota Housing Report
2020-08-26
Should You Buy an Existing Sarasota Home or New Sarasota Construction?
2020-08-25
Builders & Realtors Agree: Sarasota Real Estate Is Back
2020-08-24
The Top Reasons People Are Moving This Year
2020-08-21
How the Sarasota Housing Market Benefits with Uncertainty in the World
2020-08-21
Fix It Up Friday
2020-08-20
Forbearance Numbers Are Lower than Expected
2020-08-19
Just How Strong Is the Sarasota Housing Recovery?
2020-08-18
Sellers Are Returning to the Sarasota Housing Market
2020-08-18
Let It Go! 8 Seller Beliefs That No Longer Hold True Today!
2020-08-17
The Beginning of an Economic Recovery
2020-08-14
Florida's Single Family For-Sale Inventory Hits Record Low in 2Q
2020-08-13
Sarasota Homes Are More Affordable Right Now Than They Have Been in Years
Click here to see ALL articles.