2020-08-03
Experts Weigh-In on the Remarkable Strength of the Housing Market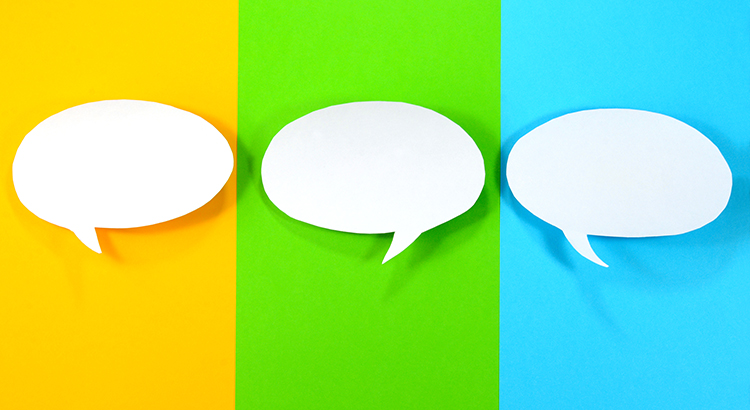 America has faced its share of challenges in 2020. A once-in-a-lifetime pandemic, a financial crisis leaving millions still unemployed, and an upcoming presidential election that may prove to be one of the most contentious in our nation's history all continue to test this country in unimaginable ways.
Even with all of that uncertainty, the residential real estate market continues to show great resilience. Here's a look at what the experts have said about the housing market over the past few weeks.
Ivy Zelman, CEO of Zelman & Associates:
"Whether in terms of pending contract activity or our proprietary buyer demand ratings, the various measures of demand captured in this month's survey can only be d as shockingly strong, in spite of the resurgence in COVID-19 cases."
Logan Mohtashami, Lead Housing Analyst at HousingWire:
"Existing home sales are still down year over year by 11.3%, but as crazy as this might sound, we have a shot at getting positive year-over-year growth…We may see an existing home sales print of 5,510,000 in 2020."
Matthew Speakman, Zillow Economist:
"In a remarkable show of resilience, the housing market has stared the pandemic right in the eye and hasn't blinked."
Todd Teta, Chief Product Officer for ATTOM Data Solutions:
"The housing market across the United States pulled something of a high-wire act in the second quarter, surging forward despite the encroaching economic headwinds resulting from the Coronavirus pandemic."
Ali Wolf, Chief Economist of Meyers Research:
"The housing recovery has been nothing short of remarkable. The expectation was that housing would be crushed. It was—for about two months—and then it came roaring back."
Clare Trapasso, Senior News Editor of realtor.com:
"Despite the crippling and ongoing coronavirus pandemic, millions out of work, a recession, a national reckoning over systemic racism, and a highly contentious presidential election just around the corner, the residential real estate market is staging an astonishing rebound."
Bill Banfield, EVP of Capital Markets at Quicken Loans:
"The pandemic has not stopped the consistent home price growth we have witnessed in recent years."
Economic & Strategic Research Group at Fannie Mae:
"Recent home purchase measures have continued to show remarkable strength, leading us to revise upward our home sales forecast, particularly over the third quarter. Similarly, we bumped up our expectations for home price growth and purchase mortgage originations."
Mark Fleming, Chief Economist at First American:
"It seems hard to deny that when one looks at many of the housing market statistics, a "V" shape is quite apparent."
Bottom Line
The experts seem to agree that residential real estate is doing remarkably well. If you're thinking of jumping into the housing market (whether buying or selling), this may be the perfect time.

Subscribe to RSS Feed
Welcome to our Blog!
2020-09-19
Is Now a Good Time to Move Sarasota?
2020-09-14
Two New Surveys Indicate Urban to Suburban Lean
2020-09-10
Sarasota Homebuyer Traffic Is on the Rise
2020-09-09
The Latest Unemployment Rate Fell to 8.4%
2020-09-08
Have You Ever Seen a Housing Market Like This?
2020-09-04
FSBO Millionaires Use Real Estate Agents
2020-09-03
Sarasota Homebuyer Demand Is Far Above Last Year's Pace
2020-09-02
How Will the Presidential Election Impact Sarasota Real Estate?
2020-09-01
It's Not Just About the Price of the Home
2020-08-31
Three Ways to Win in a Sarasota Home Buying Bidding War
2020-08-27
Why Is It so Important to Be Pre-Approved in the Homebuying Process?
2020-08-27
Here's how to know if you're ready to sell your Sarasota home!
2020-08-26
July 2020 Sarasota Housing Report
2020-08-26
Should You Buy an Existing Sarasota Home or New Sarasota Construction?
2020-08-25
Builders & Realtors Agree: Sarasota Real Estate Is Back
2020-08-24
The Top Reasons People Are Moving This Year
2020-08-21
How the Sarasota Housing Market Benefits with Uncertainty in the World
2020-08-21
Fix It Up Friday
2020-08-20
Forbearance Numbers Are Lower than Expected
2020-08-19
Just How Strong Is the Sarasota Housing Recovery?
2020-08-18
Sellers Are Returning to the Sarasota Housing Market
2020-08-18
Let It Go! 8 Seller Beliefs That No Longer Hold True Today!
2020-08-17
The Beginning of an Economic Recovery
2020-08-14
Florida's Single Family For-Sale Inventory Hits Record Low in 2Q
2020-08-13
Sarasota Homes Are More Affordable Right Now Than They Have Been in Years
Click here to see ALL articles.