2020-06-22
Sarasota Homebuyers Are in the Mood to Buy Today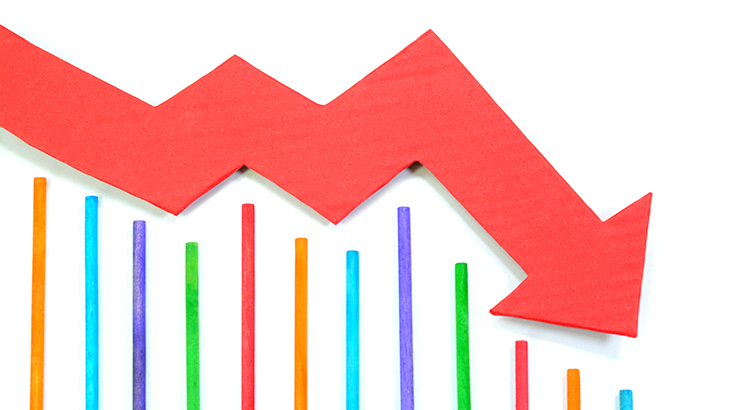 According to the latest FreddieMac Quarterly Forecast, mortgage interest rates have fallen to historically low levels this spring and they're projected to remain low. This means there's a huge incentive for buyers who are ready to purchase. And homeowners looking for eager buyers can take advantage of this opportune time to sell as well.
There's a very positive outlook on interest rates going forward, as the projections from the FreddieMac report indicate continued lows into 2021:
"Going forward, we forecast the 30-year fixed-rate mortgage to remain low, falling to a yearly average of 3.4% in 2020 and 3.2% in 2021."
With mortgage rates hovering at such compelling places, ongoing buyer interest is bound to keep driving the housing market forward. Rates also reached another record low last week, so homebuyers are in what FreddieMac is identifying as the buying mood:
"While the rebound in the economy is uneven, one segment that is exhibiting strength is the housing market. Purchase demand activity is up over twenty percent from a year ago, the highest since January 2009. Mortgage rates have hit another record low due to declining inflationary pressures, putting many homebuyers in the buying mood. However, it will be difficult to sustain the momentum in demand as unsold inventory was at near record lows coming into the pandemic and it has only ped since then."
There's no doubt that even though buyers are ready to purchase, it's hard for many of them to find a home to buy today. Mortgage rates aren't the only thing hovering near all-time lows; homes available for sale are too. With housing inventory as scarce as it is today – a nearly 20% year-over-year decline in available homes to purchase – keeping buyers in the purchasing mood may be tough if they can't find a home to buy (See graph below):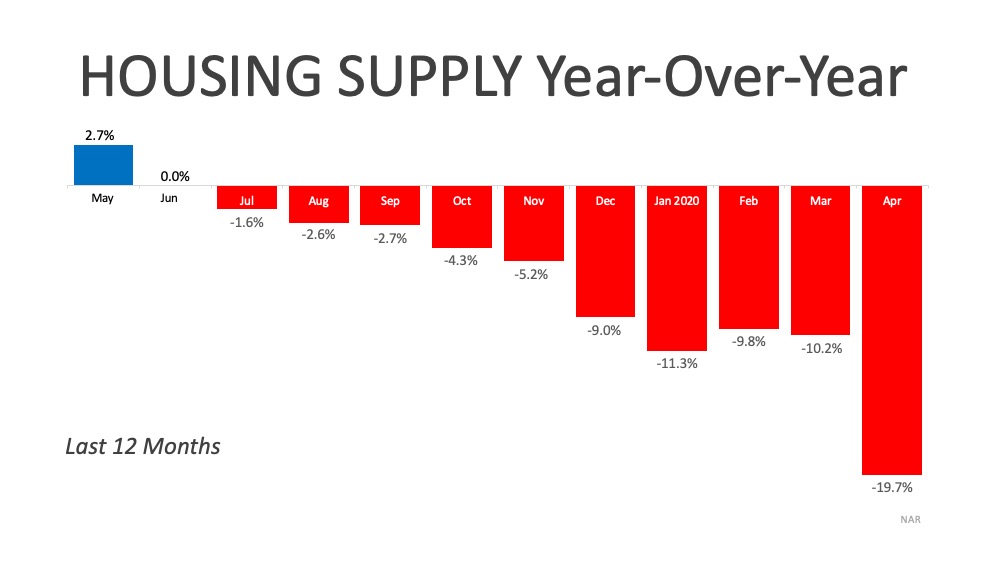 What does this mean for buyers?
Competition is hot with so few homes available for purchase and low mortgage rates are helping to drive affordability as well. Getting pre-approved now will help you gain a competitive advantage and accelerate the homebuying process, so you're ready to go when you find that perfect home you'd like to buy. Working quickly and efficiently with a trusted real estate professional will help put you in a position to act fast when you're ready to make your move.
What does this mean for sellers?
If you're thinking of selling your house, know that the motivation for buyers to purchase right now is as high as ever with rates where they are today. Selling now before other sellers come to market in your neighborhood this summer might put your house high on the list for many buyers. Homebuyers are clearly in the mood to buy, and with today's safety guidelines and precautions in place to show your house, confidence is also on your side.
Bottom Line
Whether you're looking to buy or sell, there's great motivation to be in the housing market, especially with mortgage rates hovering at this historic all-time low. Let's connect today to make sure you're ready to make your move.

Subscribe to RSS Feed
Welcome to our Blog!
2020-09-19
Is Now a Good Time to Move Sarasota?
2020-09-14
Two New Surveys Indicate Urban to Suburban Lean
2020-09-10
Sarasota Homebuyer Traffic Is on the Rise
2020-09-09
The Latest Unemployment Rate Fell to 8.4%
2020-09-08
Have You Ever Seen a Housing Market Like This?
2020-09-04
FSBO Millionaires Use Real Estate Agents
2020-09-03
Sarasota Homebuyer Demand Is Far Above Last Year's Pace
2020-09-02
How Will the Presidential Election Impact Sarasota Real Estate?
2020-09-01
It's Not Just About the Price of the Home
2020-08-31
Three Ways to Win in a Sarasota Home Buying Bidding War
2020-08-27
Why Is It so Important to Be Pre-Approved in the Homebuying Process?
2020-08-27
Here's how to know if you're ready to sell your Sarasota home!
2020-08-26
July 2020 Sarasota Housing Report
2020-08-26
Should You Buy an Existing Sarasota Home or New Sarasota Construction?
2020-08-25
Builders & Realtors Agree: Sarasota Real Estate Is Back
2020-08-24
The Top Reasons People Are Moving This Year
2020-08-21
How the Sarasota Housing Market Benefits with Uncertainty in the World
2020-08-21
Fix It Up Friday
2020-08-20
Forbearance Numbers Are Lower than Expected
2020-08-19
Just How Strong Is the Sarasota Housing Recovery?
2020-08-18
Sellers Are Returning to the Sarasota Housing Market
2020-08-18
Let It Go! 8 Seller Beliefs That No Longer Hold True Today!
2020-08-17
The Beginning of an Economic Recovery
2020-08-14
Florida's Single Family For-Sale Inventory Hits Record Low in 2Q
2020-08-13
Sarasota Homes Are More Affordable Right Now Than They Have Been in Years
Click here to see ALL articles.