2020-06-17
Is the Sarasota Economic Recovery Already Underway?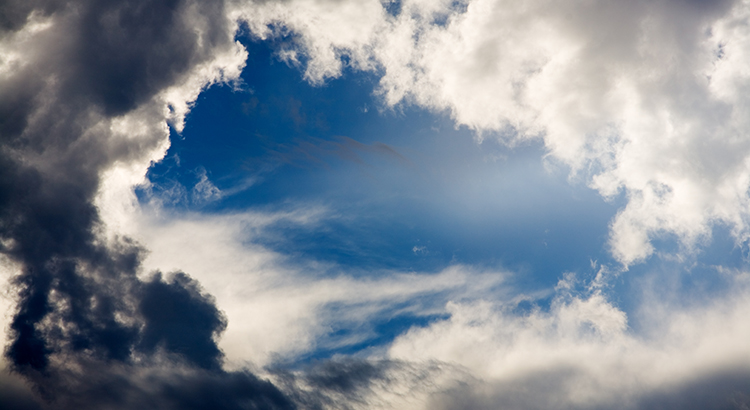 The Wall Street Journal just released their latest monthly Survey of Economists. In an article on the findings, they reported:
"The U.S. economy will be in recovery by the third quarter of this year, economists said in a survey that also concluded the labor market will fare better than previously expected following the effects of the coronavirus pandemic."
Clearly, the latest jobs report from the U.S. Bureau of Labor Statistics confirmed the labor market is outperforming expectations, as it revealed that 2.5 million jobs were added. Directly before the release, experts forecasted that we would lose over 8 million jobs.
A second revelation indicating the economy is already about to turn around was also somewhat unexpected. More than 9 out of 10 economists surveyed believe the recovery has already begun this quarter or will begin in the third quarter. Here are the results of the survey question asking when the recovery will begin: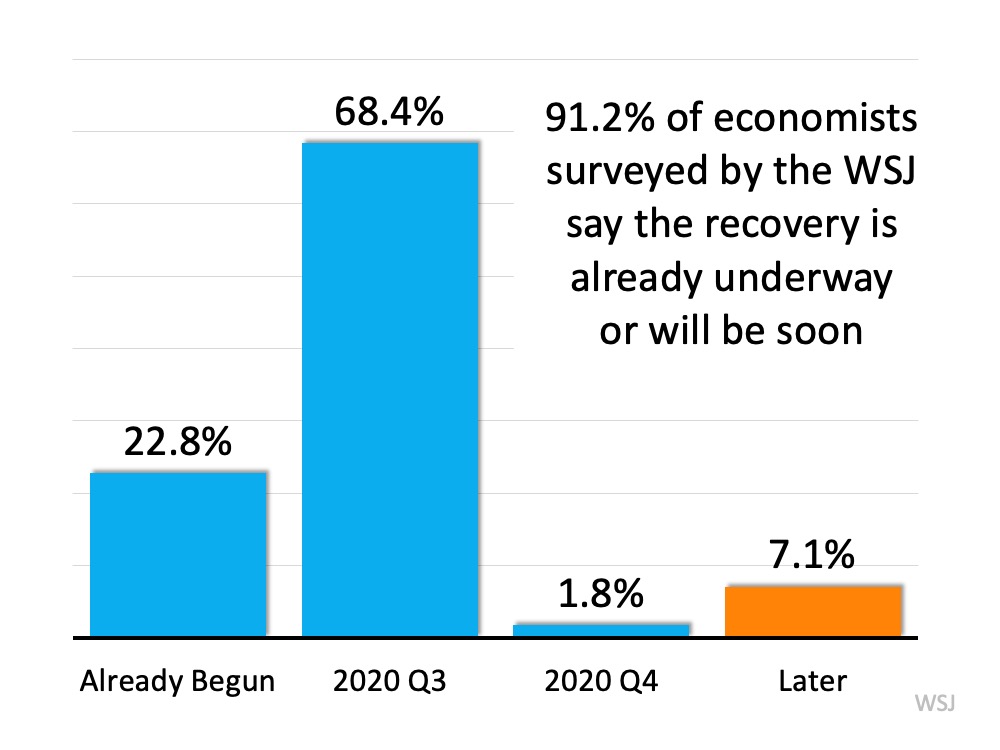 The survey also asked what type of recovery the economists expect.
More than 8 out of 10 believe it will be a form of a 'V' recovery:
A true 'V' with a sharp and a sharp rebound
A 'Nike Swoosh' with a sharp and a more gradual recovery, coined after the company's logo
Some experts, possibly concerned about a second wave of COVID-19, call for a 'W' recovery – a double dip recession.
Others call for a 'U' with a prolonged bottom.
A very small percentage project the dreaded 'L' recovery, which is no recovery at all for the foreseeable future (think of the Great Recession).
Here's the breakdown: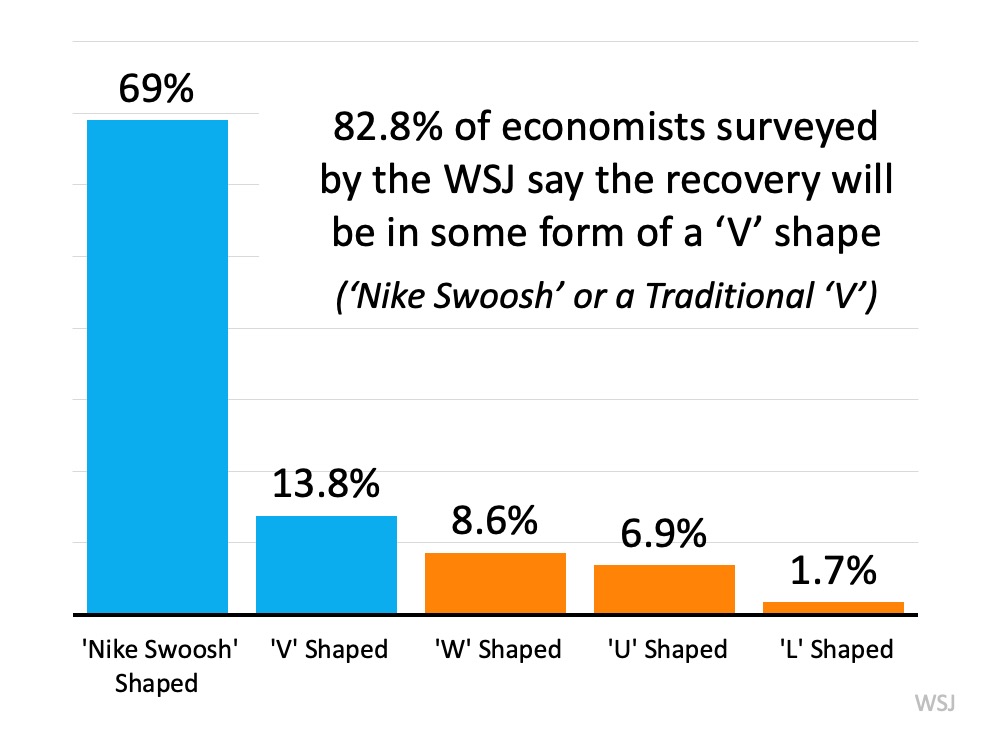 Bottom Line
Though we still have a long and difficult journey ahead, it appears the worst for both the economy and the unemployment situation may be in our rearview mirror.

Subscribe to RSS Feed
Welcome to our Blog!
2020-09-19
Is Now a Good Time to Move Sarasota?
2020-09-14
Two New Surveys Indicate Urban to Suburban Lean
2020-09-10
Sarasota Homebuyer Traffic Is on the Rise
2020-09-09
The Latest Unemployment Rate Fell to 8.4%
2020-09-08
Have You Ever Seen a Housing Market Like This?
2020-09-04
FSBO Millionaires Use Real Estate Agents
2020-09-03
Sarasota Homebuyer Demand Is Far Above Last Year's Pace
2020-09-02
How Will the Presidential Election Impact Sarasota Real Estate?
2020-09-01
It's Not Just About the Price of the Home
2020-08-31
Three Ways to Win in a Sarasota Home Buying Bidding War
2020-08-27
Why Is It so Important to Be Pre-Approved in the Homebuying Process?
2020-08-27
Here's how to know if you're ready to sell your Sarasota home!
2020-08-26
July 2020 Sarasota Housing Report
2020-08-26
Should You Buy an Existing Sarasota Home or New Sarasota Construction?
2020-08-25
Builders & Realtors Agree: Sarasota Real Estate Is Back
2020-08-24
The Top Reasons People Are Moving This Year
2020-08-21
How the Sarasota Housing Market Benefits with Uncertainty in the World
2020-08-21
Fix It Up Friday
2020-08-20
Forbearance Numbers Are Lower than Expected
2020-08-19
Just How Strong Is the Sarasota Housing Recovery?
2020-08-18
Sellers Are Returning to the Sarasota Housing Market
2020-08-18
Let It Go! 8 Seller Beliefs That No Longer Hold True Today!
2020-08-17
The Beginning of an Economic Recovery
2020-08-14
Florida's Single Family For-Sale Inventory Hits Record Low in 2Q
2020-08-13
Sarasota Homes Are More Affordable Right Now Than They Have Been in Years
Click here to see ALL articles.