2020-06-08
The Shocking News in the Unemployment Report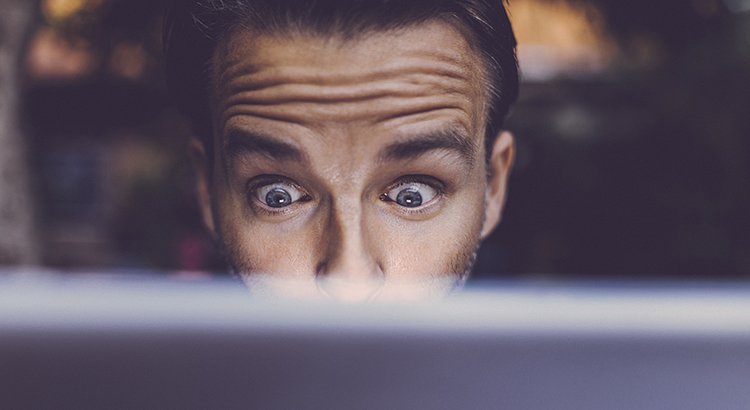 Last Friday, the U.S. Bureau of Labor Statistics released their May Employment Situation Summary. Leading up to the release, most experts predicted the unemployment rate would jump up to approximately 20% from the 14.7% rate announced last month.
The experts were shocked.
The Wall Street Journal put it this way:
"The May U.S. jobless rate fell to 13.3% and employers added 2.5 million jobs, blowing Wall Street expectations out of the water: Economists had forecast a loss of 8.3 million jobs and a 19.5% unemployment rate."
In addition, CNBC revealed:
"The May gain was by far the biggest one-month jobs surge in U.S. history since at least 1939."
Here are some of the job gains by sector:
Food Service and Bartenders – 1,400,000
Construction – 464,000
Education and Health Services – 424,000
Retail – 368,000
Other Services – 272,000
Manufacturing – 225,000
Professional Services – 127,000
There's still a long way to go before the economy fully recovers, as 21 million Americans remain unemployed. That number is down, however, from 23 million just last month. And, of the 21 million in the current report, 73% feel their layoff is temporary. This aligns with a recent Federal Reserve Bank report that showed employers felt 75% of the job losses are temporary layoffs and furloughs.
The Employment Situation Summary was definitely a pleasant surprise, and evidence that the country's economic turnaround is underway. The data also offers a labor-market snapshot from mid-May, when the government conducted its monthly survey of households and businesses. Many states did not open for business until the second half of May. This bodes well for next month's jobs report.
Bottom Line
We cannot rejoice over a report that reveals millions of American families are still without work. We can, however, feel relieved that we are headed in the right direction, and much more quickly than most anticipated.

Subscribe to RSS Feed
Welcome to our Blog!
2020-09-19
Is Now a Good Time to Move Sarasota?
2020-09-14
Two New Surveys Indicate Urban to Suburban Lean
2020-09-10
Sarasota Homebuyer Traffic Is on the Rise
2020-09-09
The Latest Unemployment Rate Fell to 8.4%
2020-09-08
Have You Ever Seen a Housing Market Like This?
2020-09-04
FSBO Millionaires Use Real Estate Agents
2020-09-03
Sarasota Homebuyer Demand Is Far Above Last Year's Pace
2020-09-02
How Will the Presidential Election Impact Sarasota Real Estate?
2020-09-01
It's Not Just About the Price of the Home
2020-08-31
Three Ways to Win in a Sarasota Home Buying Bidding War
2020-08-27
Why Is It so Important to Be Pre-Approved in the Homebuying Process?
2020-08-27
Here's how to know if you're ready to sell your Sarasota home!
2020-08-26
July 2020 Sarasota Housing Report
2020-08-26
Should You Buy an Existing Sarasota Home or New Sarasota Construction?
2020-08-25
Builders & Realtors Agree: Sarasota Real Estate Is Back
2020-08-24
The Top Reasons People Are Moving This Year
2020-08-21
How the Sarasota Housing Market Benefits with Uncertainty in the World
2020-08-21
Fix It Up Friday
2020-08-20
Forbearance Numbers Are Lower than Expected
2020-08-19
Just How Strong Is the Sarasota Housing Recovery?
2020-08-18
Sellers Are Returning to the Sarasota Housing Market
2020-08-18
Let It Go! 8 Seller Beliefs That No Longer Hold True Today!
2020-08-17
The Beginning of an Economic Recovery
2020-08-14
Florida's Single Family For-Sale Inventory Hits Record Low in 2Q
2020-08-13
Sarasota Homes Are More Affordable Right Now Than They Have Been in Years
Click here to see ALL articles.