2020-05-26
Buying or Selling a Home? You Need an Expert Kind of Guide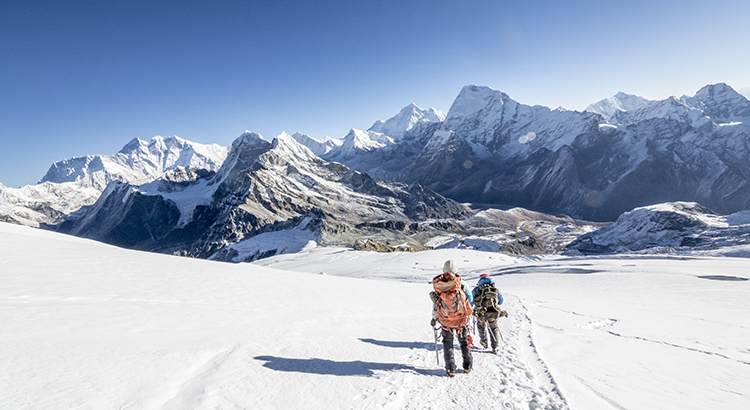 In a normal housing market, whether you're buying or selling a home, you need an experienced guide to help you navigate through the process. You need someone you can turn to who will tell you how to price your home correctly right from the start. You need someone who can help you determine what to offer on your dream home without paying too much or offending the seller with a low-ball offer.
We are, however, in anything but a normal market right now. We are amid one of the greatest health crises our nation has ever seen. The pandemic has had a dramatic impact on the journey consumers take to purchase or sell a home. To successfully navigate the landscape today, you need more than an experienced guide. You need a 'Real Estate Sherpa.'
According to Lexico, a Sherpa is a "member of a Himalayan people living on the borders of Nepal and Tibet, renowned for their skill in mountaineering." Sherpas are skilled in leading their parties through the extreme altitudes of the peaks and passes in the region - some of the most treacherous trails in the world. They take pride in their hardiness, expertise, and experience at very high altitudes.
They are much more than just guides.
This is much more than a normal real estate market.
Today, the average guide just won't do. You need a Sherpa. You need an expert who understands how COVID-19 is impacting the thoughts and actions of the consumer (ex: virtual showings, proper safety protocols, e-signing documents). You need someone who can simply and effectively explain the changes in today's process to you and your family. You need an expert who will guarantee you make the right decision, especially in these challenging times.
Bottom Line
Hiring an agent who understands how the pandemic is reshaping the real estate processes is crucial right now. Let's connect today to guarantee your journey is a safe and successful one.

Subscribe to RSS Feed
Welcome to our Blog!
2020-09-19
Is Now a Good Time to Move Sarasota?
2020-09-14
Two New Surveys Indicate Urban to Suburban Lean
2020-09-10
Sarasota Homebuyer Traffic Is on the Rise
2020-09-09
The Latest Unemployment Rate Fell to 8.4%
2020-09-08
Have You Ever Seen a Housing Market Like This?
2020-09-04
FSBO Millionaires Use Real Estate Agents
2020-09-03
Sarasota Homebuyer Demand Is Far Above Last Year's Pace
2020-09-02
How Will the Presidential Election Impact Sarasota Real Estate?
2020-09-01
It's Not Just About the Price of the Home
2020-08-31
Three Ways to Win in a Sarasota Home Buying Bidding War
2020-08-27
Why Is It so Important to Be Pre-Approved in the Homebuying Process?
2020-08-27
Here's how to know if you're ready to sell your Sarasota home!
2020-08-26
July 2020 Sarasota Housing Report
2020-08-26
Should You Buy an Existing Sarasota Home or New Sarasota Construction?
2020-08-25
Builders & Realtors Agree: Sarasota Real Estate Is Back
2020-08-24
The Top Reasons People Are Moving This Year
2020-08-21
How the Sarasota Housing Market Benefits with Uncertainty in the World
2020-08-21
Fix It Up Friday
2020-08-20
Forbearance Numbers Are Lower than Expected
2020-08-19
Just How Strong Is the Sarasota Housing Recovery?
2020-08-18
Sellers Are Returning to the Sarasota Housing Market
2020-08-18
Let It Go! 8 Seller Beliefs That No Longer Hold True Today!
2020-08-17
The Beginning of an Economic Recovery
2020-08-14
Florida's Single Family For-Sale Inventory Hits Record Low in 2Q
2020-08-13
Sarasota Homes Are More Affordable Right Now Than They Have Been in Years
Click here to see ALL articles.